What is a Bridge Loan? | St. Johns Bank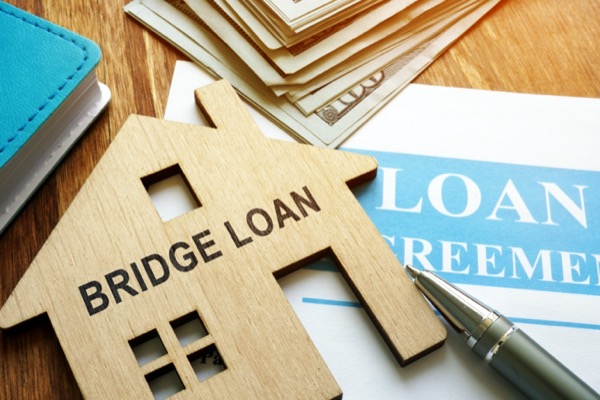 One of the more interesting topics to spike in internet searches during the coronavirus pandemic is the bridge loan, which Google data shows hit levels in April not seen in more than a decade and a half.
If hearing the term ever made you wonder what it means and whether it's something you need, read on to learn more!
Defining "Bridge Loan"
A bridge loan helps buyers cover expenses as they purchase properties. In most cases, homeowners purchasing new houses take out bridge loans to give them money to cover payments of existing mortgages until their old homes can be sold.
Bridge loans are short-term funding that typically lasts between a few months and a full year, with various repayment options that may include balloon payments at the end of the term. Most borrowers use funds from the sale of their existing home to pay off the bridge.
Bridge loans are often used to pay off the remaining balance on the existing property, provide money for closing costs and other new mortgage fees, and provide a down payment on the new property. They can also be used to help you get in on a short sale in a hot market when the buyer gives preference to those with money in hand to close quickly.
Typically, they are capped at 80% of the combined value of the property you're selling and the one you're buying, but most are far less than that.
Bridge Loans: 3 Things You Need to Know
Bridge loans carry some risk. If paying off a bridge loan will require you to get the estimated value of your current property for repayment, a sale for less than that will require you to pay the difference. While home prices generally move gradually, rather than suddenly, there are times (for instance, the Great Recession of the late 2000s) when values tumble quickly. Additionally, if your home does not sell before you have to start making payments on the loan, you may find it challenging to meet those obligations.

Bridge loans aren't for everyone. For instance, a poor credit standing or high debt-to-income ratio can make it less likely you'll be approved for a bridge loan. An officer at St. Johns Bank can let you know the likelihood you'll face challenges or rejection in the bridge loan application process.

Getting a raise can help. If your income increased after you secured your existing mortgage and stayed up for a while, that's a good indication you're in a position to make payments not only on a new mortgage, but also on a bridge loan. Additionally, purchasing a property that is worth significantly less than your current home is valued at can put you in a good position for a bridge loan.
Your neighbors at St. Johns Bank are here to help you weigh the pros and cons of bridge loans, determine if one is right for you, and, if it is, structure it in a way that works for your situation. Give us a call today for more information on this financing option!