Welcome Home, First-time Homebuyer! | St. Johns Bank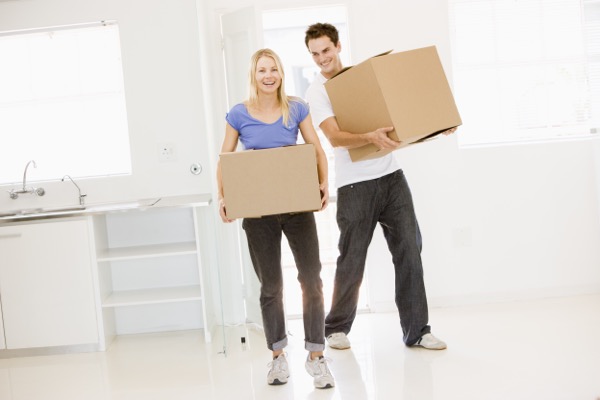 According to the U.S. Census Bureau, approximately 67 percent of the people living in Missouri are homeowners. The team at St. Johns Bank wants you to know that when you are ready to be a part of the statistic, we are here to help welcome you home!
Financial Tips for First-time Homebuyers
While you might know how many rooms you need or where you want to look when it comes to house hunting, are you truly financially prepared for a new home?
Take steps to get your finances ready before starting to look for your first home.
For instance, do you know what your credit score is? A credit score is just one of the many important factors that go into buying a home. Not only will a high credit score offer you a better rate, but too low of a credit score can actually prevent you from getting approved for a mortgage. Therefore, it's important to know your credit score to see whether you're where you need to be or if more work is needed.
Does your credit score need some improving? If so, the following are ways you can start boosting your number now:
Avoid carrying high balances on credit cards
Pay all bills on time
Pay off debt
Second, do you have any money saved for your down payment? While a down payment isn't necessarily needed when buying a home, most professionals recommend putting a 20 percent down payment on your new home so that you can benefit from a lower monthly payment, as well as have more equity in your home right from the start. A win-win!
Finally, make sure you have all the documents you need to get pre-approved for a new home. These documents include:
Pay stubs
W-2s
Tax returns
Bank statements
Are you a first-time homebuyer? Visit the St. Johns Bank website today to learn about our Homebuyers Assistance program for those who qualify.