Ways for Students to Manage Money | St. Johns Bank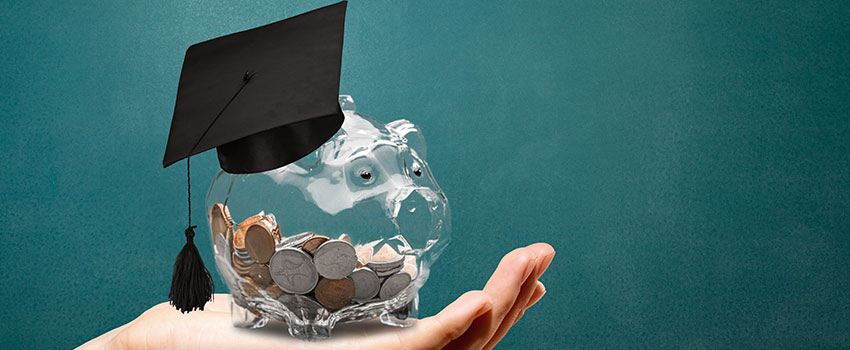 Headed off to college in the fall, or have a teenager who is? Knowing how to properly manage money is a lesson that needs to be learned before college classes begin!
Wondering where to start? A healthy financial foundation doesn't have to be overwhelming. Start with some basic building blocks:
Have a Good Savings Account
This is a step you should take at a young age! Maintaining a savings account is one of the best ways to start saving as a student. If you are working while you're in high school, consider starting a savings account and begin setting money aside before graduation.
Quality savings accounts, like our Youth Savings Account option are great for young individuals looking to grow their wealth. Not only will you be saving money, but you can also earn back interest and even prizes for the money you've saved.
Be Thrifty When Buying Your Textbooks
Ahhh, textbooks, that pesky, hefty expense that comes around once a semester. Many new textbooks come with a price tag exceeding $100.
You can save a ton of money opting for used textbooks instead, when possible. Consider renting your textbooks from your school's library, or purchasing them from online thrift retailers like ThriftBooks.
Facebook Marketplace and local college Buy, Sell, and Trade Facebook groups are another great place to look for used textbooks for sale.
Use Your Student Discount
Whether they offer reduced costs on textbooks, electronics, clothing or even food, the discounts available exclusively to students can significantly reduce your expenses while in school. And there are more savings available for you than you'd think, some you can even access digitally.
Don't miss out on a huge opportunity to save money and use your student ID to your benefit!
Be Smart About Credit Cards
If applying for a credit card is a good option for you, it is important to look for one that has a good interest rate and low annual fees. Some credit cards, like our St. Johns Bank MasterCard® Credit Card, offer rewards like cash back and vacations for every dollar you spend.
But if you choose to open a line of credit, be a responsible credit card user—make sure to stay within your spending limit and always pay off your balance on time! This is an important step in building your financial future.
Considering opening a savings account or applying for a credit card? Contact our friendly team at St. Johns Bank and we can help get you started.