Tricks to Ensure You Have Some Extra 'Treats' in Your Bank Account This Halloween | St. Johns Bank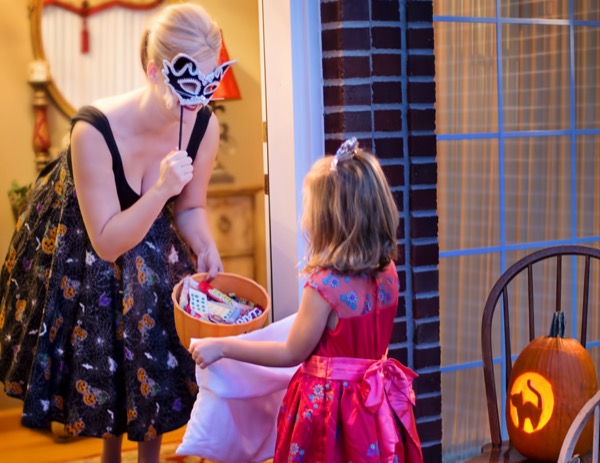 Last year, total spending for Halloween was about $8.4 billion, with the average American spending approximately $82.93 on decorations, candy, costumes and more. 2017 is looking to be about the same, if not higher. Therefore, the team at St. Johns Bank wants to help give you some ideas on how to save money this year on Halloween!
Halloween on a Budget
For children, it's all about the costume. By now, your child has probably mentioned who he or she wants to be this Halloween. Or your child has at least given you a couple of ideas for what he or she has in mind. If possible, shop at local consignment sales to find a gently used costume of your child's choice for a great price. Yard sales around this time of year are another great place to find costumes at a discount.
When it comes to the Halloween candy, try not to buy from drugstores or other specialty stores. The prices are going to be higher just because of the time of year. However, if you buy in bulk, you'll be able to save on a a larger amount of candy that will hopefully last you all night.
But when it comes to candy, remember:
Only give one to two pieces per child. Children are going to a number of houses trick-or-treating and will receive plenty of candy along the way.

Don't buy candy too far ahead of time. Doing so increases the risk of you and your family eating the Halloween candy before the 31st even arrives. Therefore, not only did you just spend money on Halloween candy, but you'll also have to buy more candy for Halloween because you just ate it all.
Finally, when it comes to decorations, use what you have. You can even use the craft days you have set aside in spending time with your children to help make new Halloween crafts for the home. And what better Halloween decorations than the ones made by your children?
First, comes Halloween. Next up—Christmas. Get your holiday savings ready by opening up a Christmas Club Account with St. Johns Bank today!