Say Goodbye to Financial Stress | St. Johns Bank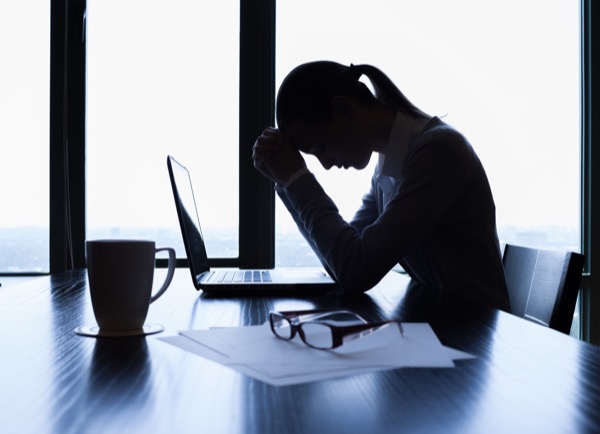 Let's face it—when it comes to our personal finances, even thinking about them can be stressful at times. But there are ways to take control of your finances and limit your financial stress.
Our team at St. Johns Bank wants to offer some suggestions to help you do just that.
No Financial Stress Allowed
Let's take a look at some ways you can help overcome financial stress in your day-to-day life.
First, keep the mood and language positive when discussing financial issues that are happening your life. It's amazing how stressed you can feel when you doubt your ability to make more money or decrease your spending habits.
If you speak negatively, you may be setting yourself up for failure. However, if you talk to yourself in a positive way, you're much more likely to follow through and find success with your financial goals.
Second, remember that you have power over your finances. When you feel like you don't have control over any situation, you will feel your stress level go from 0 to 60 fast.
But if you take a moment and really think about it, you are able to look at the situation through a different lens and realize you do have the power to get out of debt, pay off student loans, purchase a new car or attain whatever goal you set your mind to.
Finally, when the stress is getting to much, just take a break! Now that the weather is warming up, take your children to the park. Go for a run. Sit and listed to your favorite playlist.
By taking a few minutes to just breathe, you are allowing your mind to rest and to come back with a fresh, new outlook on the financial situation. And, perhaps, a better way to tackle it.
Is the financial stress getting to be too much? Contact a team member at St. Johns Bank today to learn how we can help you reach your financial goals.