Home Sweet Renovation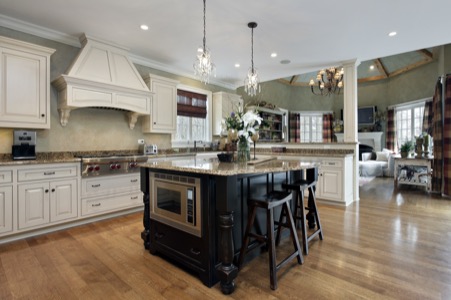 Are you tired of the wood cabinets, and ready to switch to all white? Maybe you are expecting a new addition to the family and need to turn the bonus room into a bedroom? Perhaps a busted pipe left your basement a mess? No matter what your reason - a home renovation is needed, and - therefore - so is funding to cover the cost.
Save on Home Improvements
Now that you know what you are looking to improve on when it comes to your home, it is time to start saving in order to ensure the renovations do not put you into debt.
Check out these ways to save money for your upcoming remodeling project.
First, create a budget that includes a spot specifically for your home renovation project. This way, you have a place built in to your budget that allows some of your funds to go towards your home remodel.
Second, start seeing where you can cut costs to enable you to put the extra funds into your home remodeling project. Are you eating out five days a week? Cut down to two, and save the money from the other three meals to put into your account. Do you live close enough to bike to work instead of drive. Save on gas, and - instead - use the money for your home renovation project. Before you know it, those little savings will add up.
Also, when it comes to your remodeling project, do what you can yourself before you hire someone. Maybe instead of hiring a painter, paint the room yourself. Try refurbishing furniture for the room, rather than spending money on all new items. Trim the costs where you can so that your remodel does not cost you an arm and a leg.
Is your home in desperate need of renovations? Do you have some of the money saved up, but not all? Contact one of our associates today to learn more about our Home Improvement Loan, which can help you obtain the funds you need in order to expand, improve, or repair your home!