Holiday Saving Is Underway!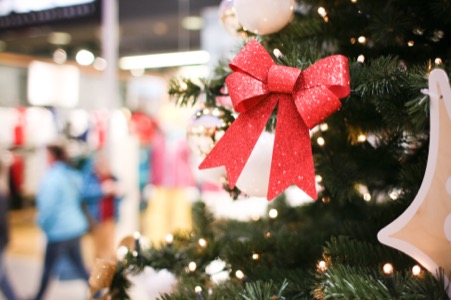 Four months! In FOUR months, Christmas will be here! Ahh! Before the stress really sets in, take a deep breath of relief knowing that you can be better prepared financially for the holiday season by starting some of these tips today!
Start Saving for December
Just like how you set up a budget for your monthly finances, you need to also establish a budget for your holiday spending—and stick to it! Many financial institutions recommend not spending more than 1.5 percent of your yearly income on gifts and entertainment. Remember, it's the season for giving, but that doesn't mean it needs to be the season for getting in debt.
Also, the early bird catches the worm! Go ahead and start your shopping this month. Purchasing a few gifts here and there and not saving it all for December can really help in ensuring you don't go over budget or get stressed out by waiting until the last minute to buy gifts for everyone on your list.
Don't discount the power of the D-I-Y gift! Be creative while saving money this year by making your gifts instead of buying them. Things such as cookies, wreaths, photo albums and scarves can not only save you money, but can also be extremely special and meaningful to the recipient. Definitely a present to remember.
Did you know that St. Johns Bank offers a Christmas Club Account that can help you save for the holiday season all year long? Contact us today to learn more!