Holiday Gift-Giving Without Breaking the Bank | St. Johns Bank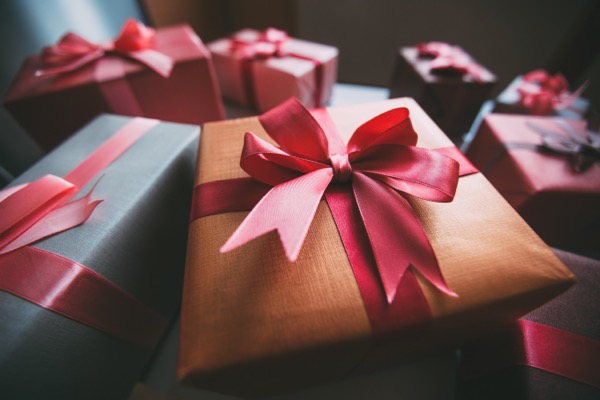 It might only be October, but the holiday season will be here before you know it!
If you are already worried about breaking your budget with holiday shopping this year, our team at St. Johns Bank wants you to think outside the box when it comes to gifts for family and friends.
Make Your Own Gifts
Who says holiday gifts have to be purchased at a store? In fact, often the most memorable gifts are the ones that have been made for people.
Therefore, when thinking about gifts this year, don't think about spending a lot of money.
Instead, consider making a batch of your favorite cookies for loved ones or creating memory books full of photos and memories.
Or rather than giving a gift that costs money, give the gift of time. Offer to babysit one day a month, or to take an elderly loved one out on an outing!
Rethink Toys This Christmas
Rather than only giving your kids toys for Christmas, why not make this the year that your children learn more about the season of giving than receiving?
While you'll still want to give your child gifts of toys and books, also help him or her learn the value of giving. This could include going through gently used toys and finding some to donate to a charity, or sponsoring a child or family this Christmas and purchasing items for them.
Shop Now Rather Than Later
While some people choose to wait until Black Friday to start shopping for holiday gifts, starting your shopping earlier can often help you save. Plus, by shopping now, you are sure to get what your loved ones want before it is gone during the holiday season.
Therefore, start shopping the deals now to save on holiday gifts this season without breaking the budget.
Are you tired of not having enough money around the holidays? Check out our Savings Account options that can help you to better prepare for the holiday season next year!