Hidden Costs That Can Drive Up Your Grocery Bill | St. Johns Bank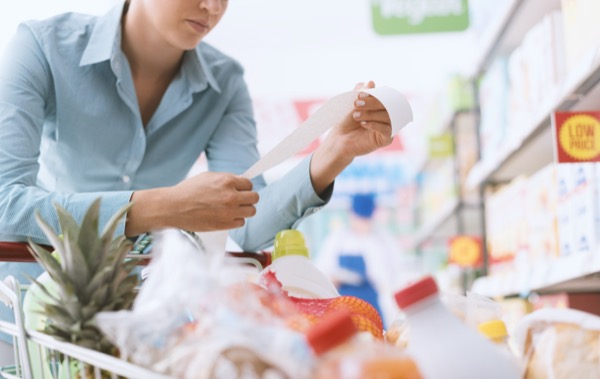 Buying groceries is an inevitable expense for every household, but for those who are not careful, it can be a much larger expense than it needs to be. The average household in the United States will spend over $5,000 every year on groceries alone, and while this is still much cheaper than the cost of eating out for every meal, it certainly can add up.
Fortunately, there are some ways for savvy grocery shoppers to cut down on hidden costs at the grocery store in order to stretch their food budget further. Read on for some hidden costs to watch out for on your next shopping trip, as well as our favorite tips to circumvent them and save.
Buying Pre-Packaged Snacks From the Shelves
Though pre-packaged snacks can definitely save on time, they certainly do not save you money—in fact, compared to their larger counterparts, they can often be astronomically expensive.
Instead of purchasing individually packaged snacks, consider buying the larger version of an item and dividing it yourself into reusable containers. Not only is this helpful for your wallet, but it also cuts down on packaging waste and unnecessary trash, too.
Not Shopping Shelves Carefully
The way that grocery stores are laid out are designed to draw customers' eyes to what they want to sell—which is typically the more expensive items.
Shopping the perimeter of the store and the top and bottom shelves of interior aisles is a great way to find the deals and store brand items that can help you save.
Shopping Non-Store Brand Items
While sometimes sales can bring the cost of a name brand item down to the equivalent (or even cheaper) of the store brand, if you do not find what you need on a sale, consider giving the generic a try.
Most stores offer generous return policies on their own brand of food so you can try it without risk, and in the majority of cases, the store brand is as good as the original at a fraction of the cost.
If you are ready to get serious about savings, we have the accounts to help! From checking to savings to CDs and more, we can help you reach all the milestones. Contact us today to learn more.