Free (or Cheap) Ways to Practice Self-Care | St. Johns Bank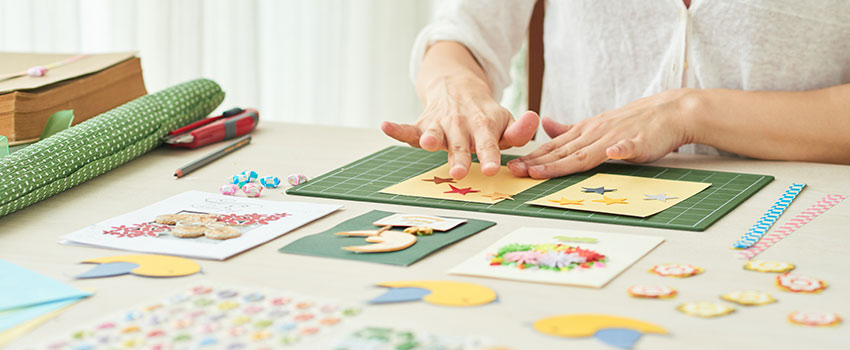 While prices are still on the higher end, it can feel challenging to find ways to relax without breaking the bank. Fortunately, there are many ways to de-stress without spending too much money, or anything at all!
Whether you want to enjoy your time at home or explore St. Louis, there are many ways to rest and relax on a budget.
Take a Walk in Nature
Nothing is more free than spending time in nature! St. Louis is home to an array of nature parks where you can hike, sight-see and have a family picnic.
Take in the scenery and enjoy your time in the Great Outdoors. Spending time in nature, either with loved ones or alone, is a great form of self-care.
Take Advantage of Free Attractions
Self-care isn't just about taking long baths or getting your hair done. It's also about spending time with loved ones. One of the best things about living in St. Louis is the amount of free (or inexpensive) things to do.
You can take a trip to a museum, visit a national park or spend the day at a local farm. To make this experience even cheaper for the whole family, consider packing lunch to save on food costs while out and about.
Try a New Recipe
If you're interested in relaxing indoors, consider trying a new recipe. Studies show that cooking can be therapeutic and can help reduce stress.
An activity that can improve your mood and produce a delicious meal? Yes, please!
Curl Up With a Good Book
Reading is a great way to relax your mind. Get carried away in a fantasy land or read a biography on a famous pop culture icon.
To make this activity even more cost-effective, visit your local library or purchase books second-hand.
Take Up a Hobby That Can Make Money
It's possible to engage in an activity that can actually help bring in money! Creative hobbies, including knitting or crafting, can be inexpensive to start, and your projects can be sold.
Spending time casually crocheting a scarf is relaxing and, with some effort, you can sell your item to get more cash. The key here is to keep the activity relaxing so you don't burn out doing something you enjoy doing.
Do you need an account for all the money you'll be saving on your cheap self-care activities? Visit us today to learn more about our banking options!