Finding the Right Path Toward Retirement | St. Johns Bank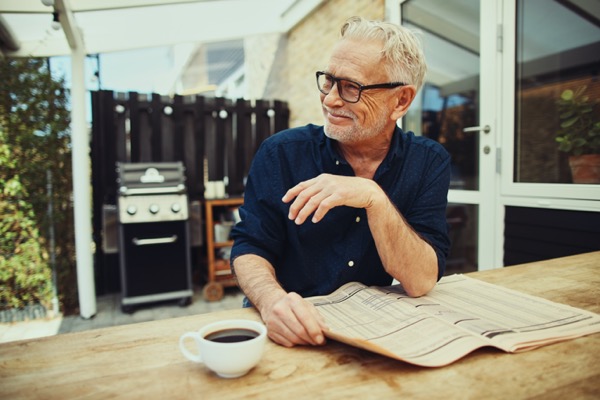 We all dream of one day retiring. However, did you know that one study found that half of older people living in the United States have nothing in retirement savings?
If you find yourself in the boat of not having retirement savings—or not having enough in your retirement fund—there's still time to steer yourself in the right direction. Our team at St. Johns Bank has some tips.
Whether you are looking for easy ways to boost your retirement account or are needing to start, let's take a look at some ways you can get your retirement fund on the right track. Consider these questions:
Do You Really Need That?
In order to begin saving more money for retirement, you'll need to find more money. One key way to do that? Take a good, hard look at your spending habits and cut back where you can.
Rather than purchasing a cup of coffee at your local coffee shop every morning before work, start making coffee at home and using that money to put toward your retirement. You might be surprised how quickly things add up!
In addition, see what monthly living expenses you can cut back on, such as eating at home more than eating out and cutting cable and streaming instead.
Do You Have an Emergency Fund?
When an emergency happens, such as your car needing new tires or your dryer breaking, if you don't have an emergency fund to cover the costs, you are having to use your daily finances, which can really put a hold on your retirement account.
Therefore, go ahead and establish an emergency fund so that you can still budget for your retirement without having to worry about sacrificing your fund if an emergency occurs. You will have your emergency fund for that!
Are You Contributing to Your 401(k)?
Does your employer offer a retirement plan? You need to be taking advantage of any contributions offered by your employer.
When possible, make additional contributions so that you can take your retirement fund even further, especially when trying to play catch up!
If you're self-employed or otherwise don't have access to a 401(k), look into IRA and other options that will allow you to save appropriately for retirement.
Need a safe place to tuck away your emergency fund? Look no further than St. Johns Bank!