Financial Resolutions for 2021 | St. Johns Bank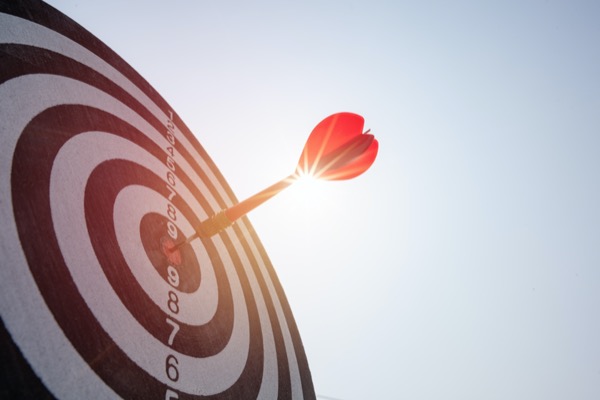 You likely know or could guess we agree with the sentiment that waiting until later to start getting your financial house in order is waiting until it's too late. Every day is a great day to get on your path to stability and security, but the start of a new year makes it easier to mentally make a clean break from the past and start on a new course.
With that in mind, we want to give you some ideas for moving forward if you're charting a new financial course in 2021. Here are some of our ideas for how you can start saving or build on your reserve for long- or short-term goals.
Ideas for Building Savings in the New Year
Turn social distancing into a financial windfall. There's a good chance most of us will still be spending more time than usual at home for at least the first part of 2021. As we do our part to protect ourselves and others before the COVID-19 vaccine is available to everyone, we'll be going out less and, as a result, probably spending less on entertainment and meals out. Think about what you would usually spend on those activities in normal times and set a goal of putting that much into a savings account each week or month.
Use a Christmas Club account to be ready for the holidays. Part of the full slate of St. Johns Bank savings accounts, Christmas Club accounts make it easy to save for holiday spending and earn interest on the ledger balance. Deposits are made by automatic transfer from another St. Johns Bank account, and the end-of-year withdrawal can help keep you from going into debt on gifting splurges.
Use a health savings account (HSA) to prepare for medical expenses. If you have a high deductible health plan, typically one that only covers preventive services before the deductible, you may be eligible for this great option. An HSA helps you prepare for qualifying medical expenses so those don't hit your wallet too hard when they come. Plus, deposits to HSAs are made pre-tax, so you can cut your tax burden by contributing to one.
Automate your savings. Whether you're contributing to an IRA, college fund, or any other long- or short-term goal, automating your deposits can make building those much easier. That's important because most Americans don't do a good job saving for retirement and other goals. If you want to automate deposits to such accounts from another at St. Johns Bank, talk with one of our associates and we'll be happy to help!
These are just a few of the ways you can build wealth for the future in 2021. If you want more, contact one of the financial experts at St. Johns Bank.