Drive Away in a New Car! | St. Johns Bank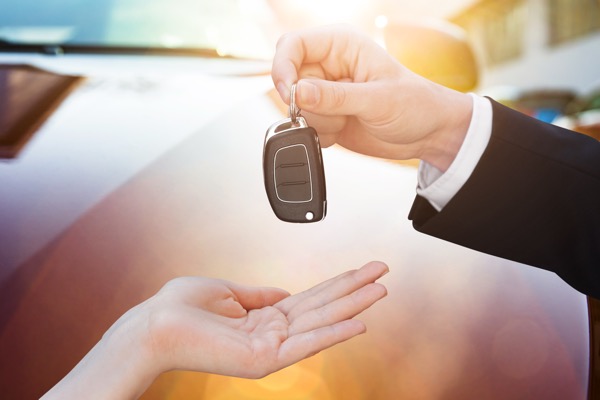 With tax season upon us, many of us are dreaming about what exactly we want to do with our tax refund. While some people might be thinking about putting it back for a rainy day or using it as a down payment for a house, other people have something else in mind that has four wheels—a new car!
If a new car is something you are looking at purchasing in 2019, our team at St. Johns Bank wants to offer you some tips on how you can buy a car without getting "taken to the bank"!
Let's take a look at some important things you want to take into consideration before you go shopping for a new car:
Do Your Research
Remember those research papers you used to write back in high school? Well, it is time to put those researching skills to the test when shopping for a new car.
Do your homework—and look at all aspects of the car. While looks are important, you also want to make sure other aspects of the car are in excellent shape, such as the engine and safety features. Compare and contrast all the components in each type of car you're considering.
Shop Around
There are numerous dealerships around town for a reason—so that you can shop around for the best deal! Since dealerships tend to price their vehicles based on location, don't be afraid to take a little drive here and there when shopping for a new car.
While it might cost you a little more in gas, you might walk (or "drive") away with a better deal at a dealership that's a little further from home.
Compare Old and New Cars
Just because you are looking for a new car, that doesn't mean it has to be new, new.
Don't be afraid to also look at used cars, too, as many dealerships offer used certified vehicles and warranties when buying a used car from their lot. You may even be able to find the current year's model on the lot that's been lightly used and traded in already!
Are you in the market for a new car and want to know what we have to offer in terms of our vehicle loans? Give us a call today to learn more!