Create a Summer Landscape on a Budget | St. Johns Bank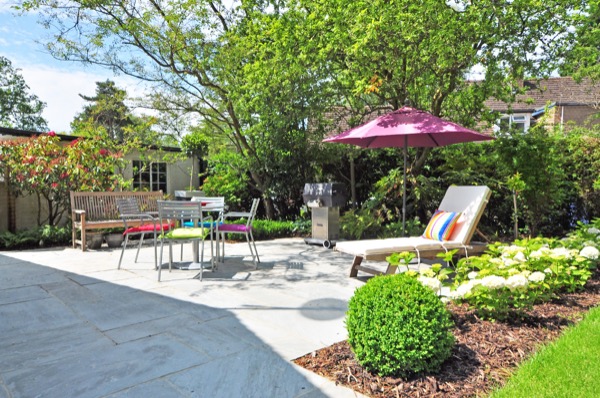 The team at St. Johns Bank wants you to have a fantastic summer, and why not do so by creating a magical oasis right in your own backyard? Find out how to build a landscape your neighbors will envy—and stay within budget!
Enjoy Your Home this Summer
They say staycations are the new vacations this year. Are you ready to enjoy spending more time at home? Why not increase your home's value by improving upon your home's curb appeal, as well as creating a backyard that makes you not want to leave? And do it on a budget!
Start by creating a plan. Write down exactly what you want to do, such as mulch the front yard, plant trees and bushes, build a deck around the house, etc. Then, prioritize each item on your list and write down items you will need in order to accomplish each task. Knowing exactly what you're wanting and what you're looking for will help you save money when out shopping.
Talk to professionals in the area, and get price quotes to see how much it would cost to get your to-do list tackled by a professional. Also, visit local rental shops to compare what the costs would be if you went out on your own to complete your outdoor home improvements. Would the cost be about the same, or would one be much cheaper than the other? Who knows—hiring a professional for the job might work out to be the best scenario.
Finally, make purchases in stages. Instead of going ahead with everything on your checklist, start with one task first. Then move on to the next if time and money allows. Don't feel like you have to do everything at once, especially if it is not in your budget to do so. Remember, landscape on a "budget"—not landscape going into debt.
Could a small home improvement loan help with your home's curb appeal? Visit St. Johns Bank to learn more about our home improvement loan to help repair your home this summer.