Budget-Friendly Valentine's Day Ideas | St. Johns Bank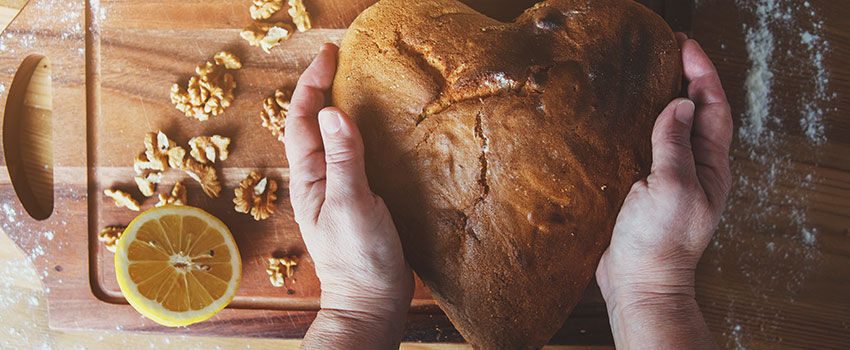 It seems like the holiday season just wrapped up, and now it's almost time to celebrate Valentine's Day. While pink and red hearts line the store's shelves, you may be wondering: What are our plans to celebrate the lovey-dovey holiday in a few short weeks?
Valentine's Day is notoriously expensive. The average person spends anywhere from $116 to $218 on things like flowers, chocolates and dinner. While it's nice to treat yourself (and be treated), these expenses can add up quickly.
If you're trying to save money, pay off debt or improve your financial situation in general, there are many ways to have a good time with loved ones while not spending a small fortune.
Make Something Sweet
Baking something is a great way to save money while doing something fun and festive with loved ones. There are sweets and baked goods that are perfect for a Valentine's Day snack or dessert.
The only money you'll be spending includes the ingredients—and chances are, you'll have a lot of them on hand—and then taking the time to actually make the delicious snacks.
There is also the option to make a dessert and bring it to your sweetheart. He or she will enjoy the sweet treat while appreciating the time and effort you put into the homemade gift!
DIY Decorations
Decorating for the holidays is a fun part of any season, but store-bought decorations can be pricey. To reduce your holiday-related costs, consider having a DIY decorating session with your kids.
Creating your own decorations is a great way to save money while creating a festive environment.
Plan a Day Trip
One of the best things about living in or around St. Louis is the amount of fun attractions nearby! Fortunately, there are so many free and inexpensive places to visit.
Plan a family outing and enjoy the cheap family-friendly fun available right here in our own city. Depending on what you choose to do, you can make it even less expensive by packing a lunch or visiting between mealtimes.
Celebrating Valentine's Day doesn't have to cost an arm and a leg. There are so many ways to have a great time with your loved ones while saving money!
Saving money is easier when you have a separate savings account. Visit our website today to learn about our account options!