Budget-Friendly Summer Fun for Families | St. Johns Bank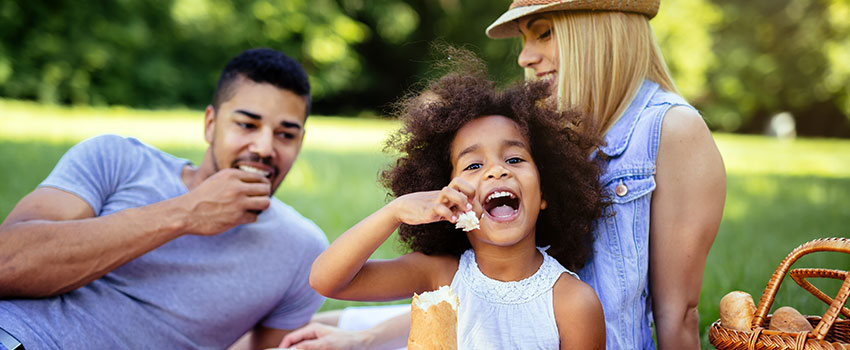 Summer is the perfect time for families to create lasting memories and bond over exciting adventures. However, planning activities that are both fun and budget-friendly can sometimes be challenging.
Fortunately, there are numerous options available that allow families to enjoy the summer without straining their wallets. Check out the variety of affordable summer activities available that promise endless fun for the whole family!
Get Outside and in Nature
Take advantage of the Great Outdoors by visiting local parks and nature trails in our area, like these hiking trails within two hours of St. Louis.
Many parks offer free or low-cost entry fees, making them an affordable choice for families looking to spend quality time together. During the summertime, you can often find trails with water access to cool off the natural way! Pack a picnic, lace up your hiking shoes and embark on a scenic journey surrounded by nature's beauty.
Have a Backyard Camping Adventure
Create a mini camping experience right in your own backyard and make lifelong memories your family will never forget. Set up a tent, roast marshmallows over a fire pit and share stories under the starry sky.
Backyard camping is an inexpensive way to introduce children to the joys of camping while providing the convenience and comfort of home!
Host a Family Movie Night
Your living room or backyard can easily be transformed into a cozy movie theater. Choose a family-friendly film, make some popcorn and sweets and snuggle up with blankets and pillows.
Family movie nights provide a relaxing and enjoyable way to unwind together without spending a fortune.
Create DIY Crafts and Projects
Let your family's creativity shine by engaging in do-it-yourself crafts and projects. Whether it's making tie-dye shirts, creating homemade bird feeders or building a fort out of cardboard boxes, these activities provide endless entertainment and allow for quality family bonding experiences.
Check out these unique ideas for craft projects that nurture connection with your loved ones.
Don't let your wallet stop you from having a memorable summer with your family. Visit St. Johns Bank today to get the financial assistance you need!