Best Bank for Business in St. Louis | St. Johns Bank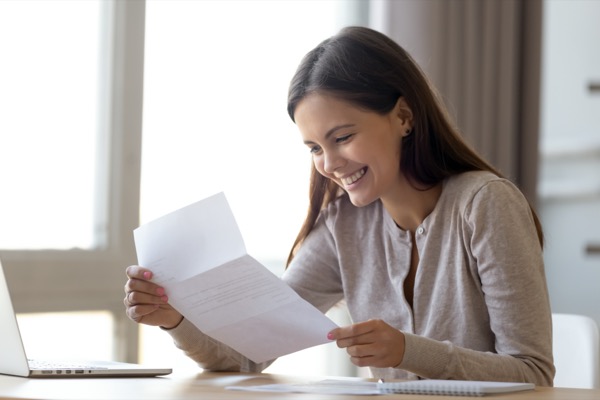 St. Johns Bank has served the residential and commercial banking needs of the people of St. Louis and St. Charles counties for 95 years as of 2021. We're a trusted partner for all types of financing in the area because we reinvest the deposits our communities entrust us with in those communities, in their homes and businesses.
We're preferred by many operators because our commercial financial experts work so hard to help operators create their success and manage their money in beneficial ways. Beyond the benefits of working with a local, community-focused bank, we offer the options you need to build your business the way you want and manage your finances with the flexibility you need.
Business Checking Options
Business checking from St. Johns Bank is all about giving you the access and perks you're looking for. We have five options, so you're sure to find one that's perfect for you.
Free Business 150 Checking provides a free checking account for organizations that don't need to write a lot of checks, with a limit of 150 free checks per month and a cost of $0.40 per check after that. You also get a free Visa business check card, telephone and online banking, and overdraft privilege.

Small Business 250 Checking is perfect for operations that have moved out of the startup stage but are still in the small business realm. This option offers 250 free checks per month, with a $0.50 charge thereafter, and all the benefits of our Free Business 150 Checking accounts.

Our regular Business Checking option is perfect for mid-sized and larger corporations, LLCs, partnerships, proprietorships, and non-profits. It offers the benefits of the previous two levels, with unlimited checks and an earnings credit calculated on 90% of the average daily collected balance at a rate based on the last 91-day Treasury Bill from the previous month. That is applied as a reduction of monthly fees.

Business Interest Checking is meant for sole proprietors, non-profits and public funds. It is nearly identical to Business Checking, but the credit rate is the difference between the Business Checking earnings credit rate less the highest Interest Checking account rate. Don't worry, our financial experts can walk you through all the differences if this is getting confusing.

Lockbox Checking is identical to Business Checking, but comes with lockbox service that makes it perfect for businesses and organizations that receive remittances by mail.
Money Management Services
We have several options that make it easy for operators to manage their finances and provide flexible spending options to help them build their organizations as they want.
St. Louis Business Loans
Obviously we couldn't call ourselves the best business bank in St. Louis if we didn't offer financing that can help operators achieve their goals. Our expert commercial loans team can help you deal with planned and unplanned expenses. Get the working capital and buying power you need with a loan.
Among the services we offer are:
Loans of as much as $6 million for purchase of refinancing of commercial real estate

Funding for construction and development that can help you build the new home your operation needs, or expand or optimize your existing facility

A revolving line of credit that gives you flexibility in financing that is fast, convenient and affordable

Assistance with loans guaranteed by the U.S. Small business Administration, as well as funding provided by the St. Louis County Economic Council, the St. Charles County Economic Development Center and other local lending agencies

Term loans for three to five years with predictable and fixed repayment schedules
For assistance with any of these business banking services in St. Louis or St. Charles counties, give the experts at St. Johns Bank a call. We look forward to helping you build and grow your organization!