Back-To-School Savings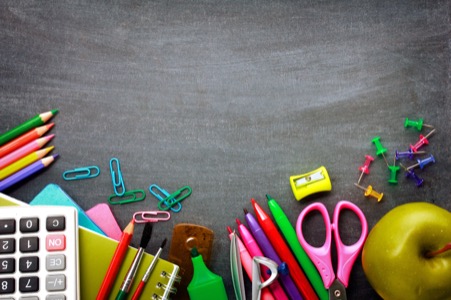 It's that time again! The back-to-school shopping is back underway. Now, all you need to do is make sure the school supplies do not break the budget.
Get Schooled in Savings
As soon as you receive your child's school supplies list, go through your house to see what supplies you already have in your possession. You might be surprised at how many items you can knock off the list by just shopping within your own home. Many times, you have supplies from last school year that have not been used yet that can be utilized during this upcoming school season.
For the supplies on your list you do not already have at home, shop the deals. Check out department stores and the dollar stores that usually have school supplies at a bargain. For those "hot" items that your children really want (such as a fancy, expensive binder and/or a popular lunch box), set your monetary limits, and stick to them. While they may want the most expensive things for school, they do not need them when another, cheaper brand can work just as well. Therefore, talk to your children about those special school items, and keep to the budget your finances allow.
Planning for college? Visit our website to take a look at our College Center that can help assist you with financial aid and scholarship information! Take a look today.