Are You Ready for Your Upcoming Job Interview? | St. Johns Bank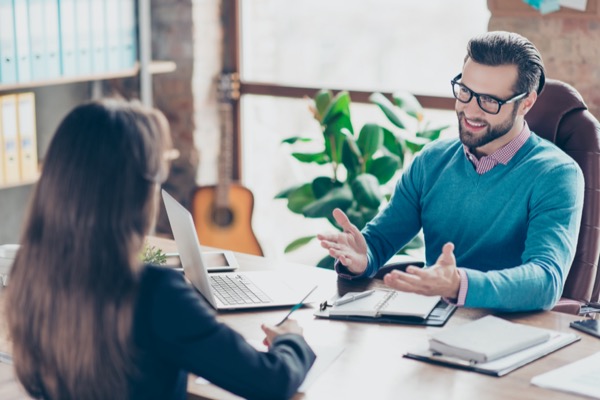 Who doesn't want to earn more money at their job? We all do! However, whether it is applying for a new position at work or going on the search for a new job elsewhere, you want to make sure your interview skills are in great shape so that you have the best chance at getting the job!
Our team at St. Johns Bank has some tips on acing your next job interview. Let's take a look at some ways you can best prepare for your upcoming interview:
Remember the Basics
No matter what type of job you are interviewing for, there are certain basic questions that all interviewers will ask.
However, it is important to remember that while they are asking you these questions, they are also asking the other candidates. So, how are you going to make sure your answers stand out?
Start thinking about creative (yet still truthful) ways to respond to questions like "Why should we hire you?" and "What are your greatest strengths and weaknesses?"
Get Ahead of the Nerves
Yes, nerves are a part of the interview process. Sometimes no matter how prepared you are, your nerves will still appear.
Practice relaxation techniques leading up to your interview. Whether it is going for a walk, grabbing coffee with a friend or mediating, get your mind in the right place by leaving your nerves behind.
Connect With Your Interviewer
While you want to sell yourself and why you are the perfect candidate for the job, you also want to make sure you are making connections with the people who are interviewing you for the position.
So, use a warm tone and work to establish a good rapport with your interviewers. And moreover, treat every person you come in contact with respectively and kindly.
Did you recently receive a raise at your job? Turn to the team at St. Johns Bank to help you keep your money safe!